Casey and Duff had a beautiful family farm wedding just outside of Henrico County near Richmond. In a beautiful little place called Varina, VA lies Casey's grandmothers home. Just out the back door was a beautiful arbor set up for the wedding. It was a gorgeous September day. While it was still hot (it's now October and it's still hot), we really couldn't have asked for better weather. The farm was special to Casey and many family heirlooms were incorporated into her vintage inspired wedding. There were elements incorporated throughout the entire day that were things from growing up on the farm. A wagon her Grandmother used to wheel her around in, farm tools hung up inside the reception, and even a bar made with wood from the farm.
We arrived to Casey getting ready and some last minute details being put together. Casey and Duff traveled back from Kansas for their wedding. Their families put countless hours into renovating a family barn for the reception. Although I did not get to see the barn before the transformation, it was absolutely perfect for their day. There were hand made mason jar chandeliers and a wall of family photos through the years that Casey's grandmother had put together. It was a very romantic feeling in the barn and the light that flooded in during first dance was absolutely breath taking. What more could you ask for?
Both being Hokies, Casey and Duff entered into reception to "Enter Sandman" decked out with Virginia Tech colored glasses and a flag. The night carried on with live music and some great moments. It truly was a beautiful day for their wedding.
Thank you, Casey and Duff for having me be a part of your day. It was such a pleasure to spend time celebrating with you and your families!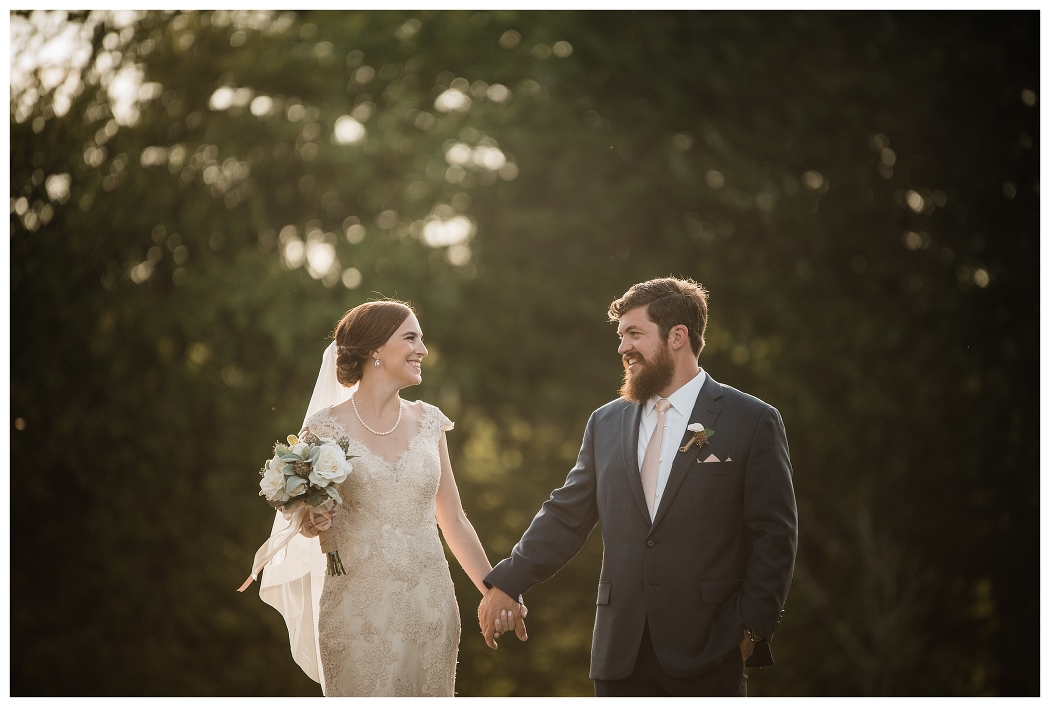 a gorgeous vintage inspired wedding