Weddings, you guys… I love them. And this was a good one. Two of the most real, down to earth, caring people I've had the chance to photograph. I had the privilege of traveling up for this gorgeous New Jersey wedding. Dana and Jimmy were exactly how you would want any of your best friends to be on their wedding day – who they are. I enjoyed being able to spend time with them and their families for this amazing celebration. The people, colors, dress, details, love, joy, perfection of this day could not have been better. Did I mention that Dana's dress was so inspiring and so very perfect for her? Truly. It was.
Dana and Jimmy were married at The Riverview Inn in Pennsville, New Jersey. A beautiful venue on the river that overlooks the Delaware Memorial Bridge. It was a perfect backdrop for some of the portraits we took.  I think that the best thing about how genuine this day was, is that I came up to New Jersey from Lynchburg, Virginia and didn't know so many of these people. I knew Dana and Jimmy and a few other guests, but every single person at this wedding opened up and let me photograph them to help tell more of Dana and Jimmy's story.
The day started off in a hotel in Swedesboro, New Jersey and ended up at The Riverview Inn. Dana was so calm all day and just gave out this immense feeling of effortless grace and beauty, a day that was everything it was meant to be. It was complimented by Jimmy (and all his groomsmens) sense of humor and relaxed vibes. There was such an intense sense of family at this wedding. One that brought tears to my eyes more than once. The way that Jimmy looks at her, the way she laughs. They are perfect. Dana and Jimmy – you are so amazing and I can't wait to see what else life holds for you. Thank you from the bottom of my heart for opening up your life to me. It was such an amazing experience to document your wedding.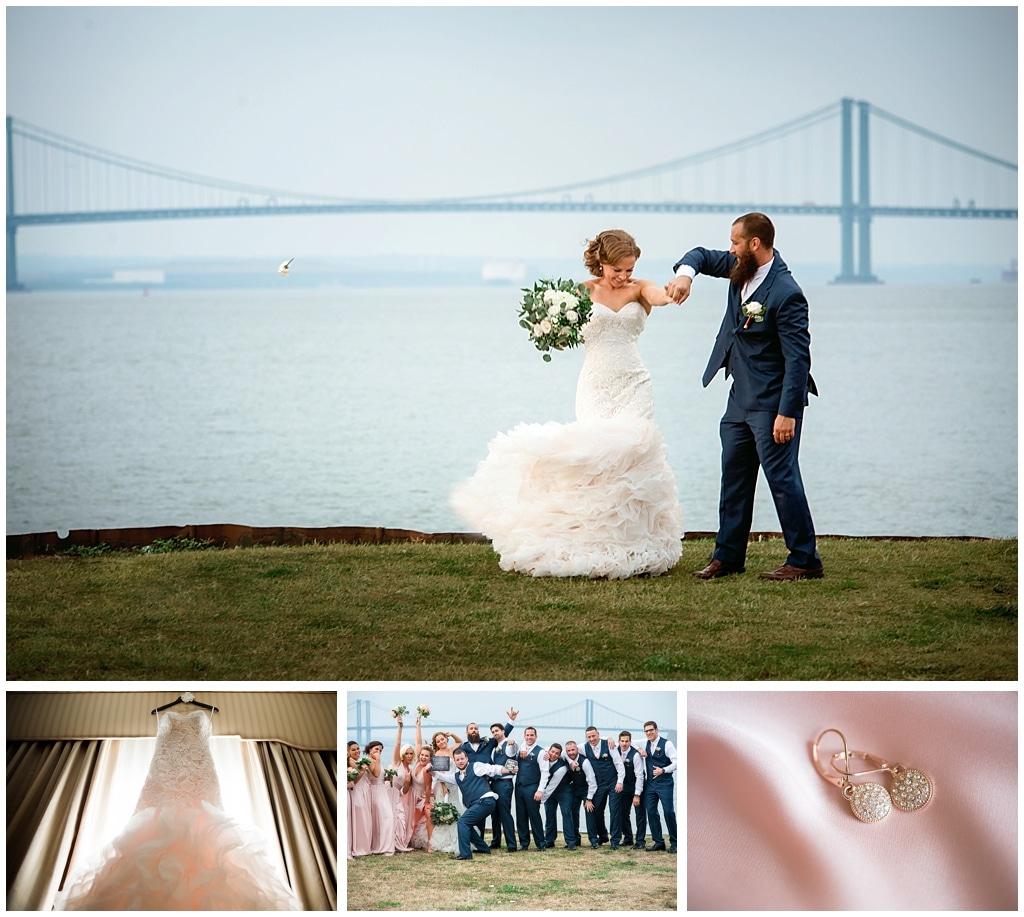 ---
A New Jersey Hometown Love Story
---