I am so excited to share Jenny and Nick's Christmas inspired wedding with you all! It was a beautiful, chilly day just a week before Christmas. Lucky for us the rain held out and it was just gorgeous. Jenny was a very hands on bride, working closely with her florist for the perfect florals. She looked just breathtaking and classy in her wedding gown that she got from her friends bridal shop. Nick looked sharp in a classic suit and tie.
Jenny and Nick share a love for a lot of things including music, Harry Potter and their dear friends. When we first got to the Church, it was a bit misty and I was hoping it would clear up in time for some outdoor portraits – which it did. They had a beautiful church ceremony followed by a reception at Celebrations at the Resevoir in Moseley, VA. Celebrations was lit up with Christmas trees and light that gave off this glowing, intimate feeling. I can't say enough about how gracious everyone was, not for me, but to be a part of this amazing celebration of these two people. It was such a wonderful way to wrap up my 2016 weddings. I am so thankful to have spent another year documenting the most important days of people's lives.
Jenny and Nick, thank you so much for having me join in your day. I wish you so much happiness and joy for your future together.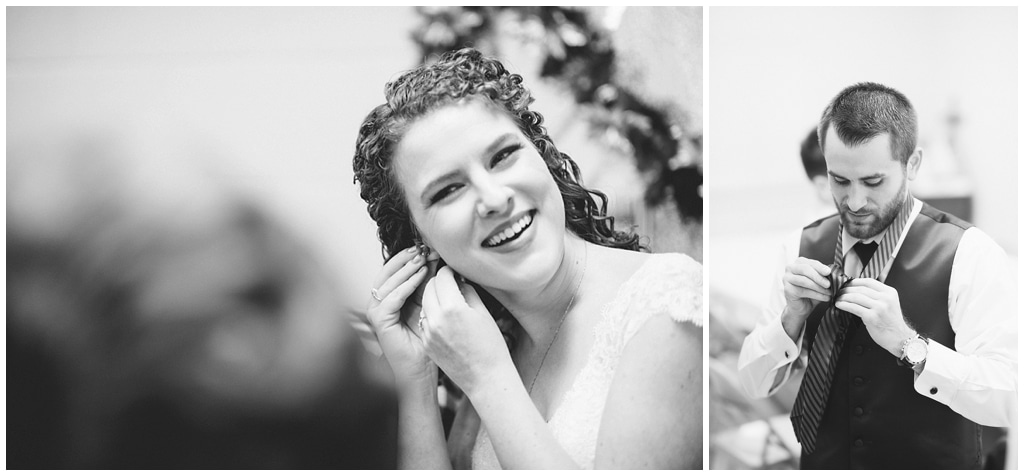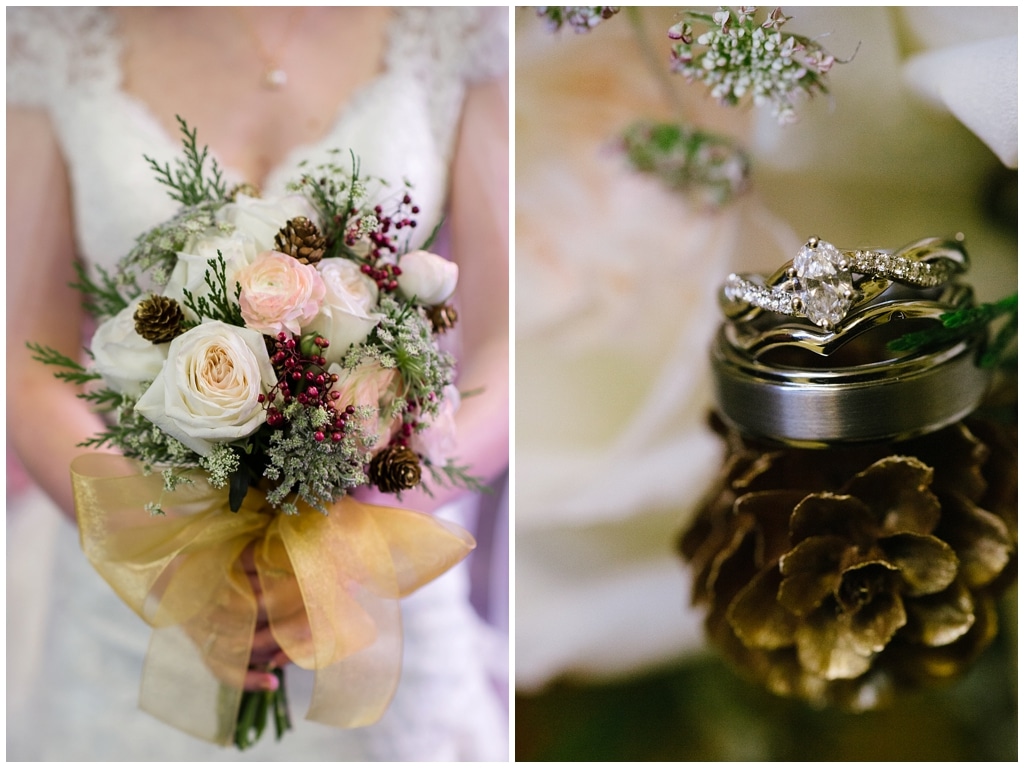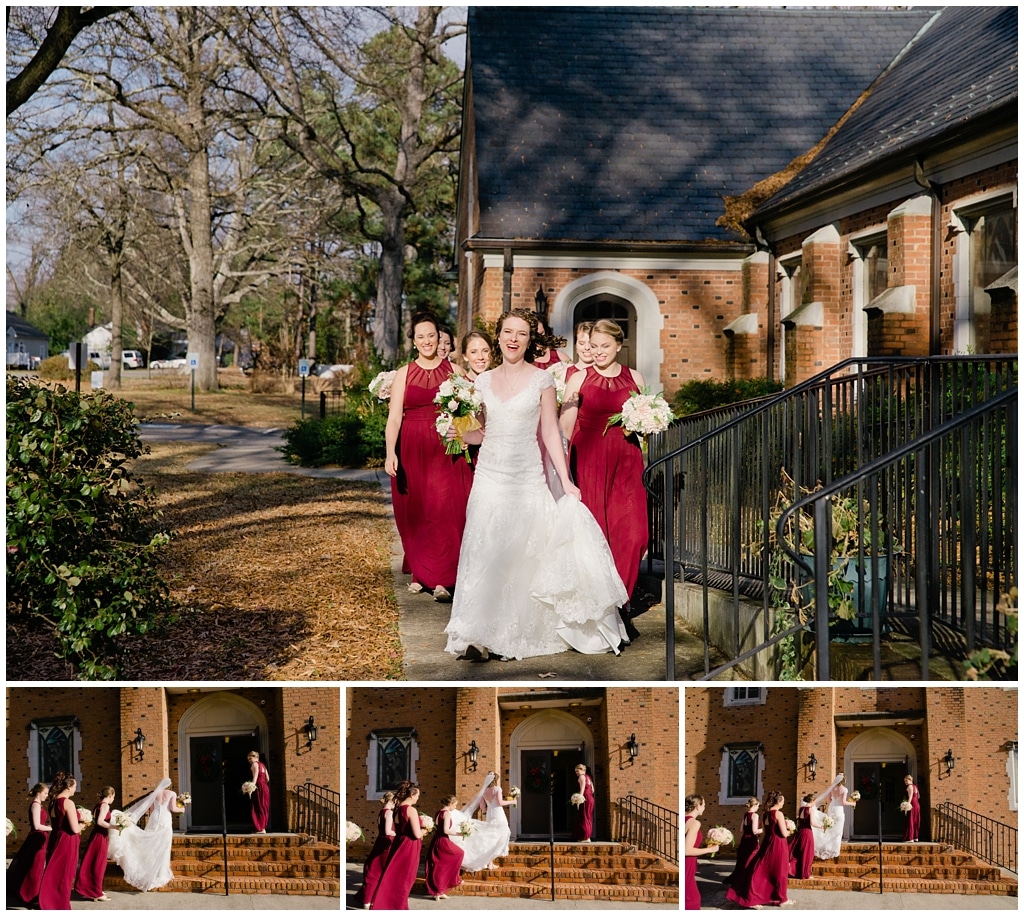 If you are recently engaged and planning a Virginia wedding contact me for more information on wedding photography and open dates for 2017 and 2018. I love meeting new couples and getting to know your story so we can create beautiful, authentic images of YOU!
Elizabeth Seidel, Virginia wedding photographer,  located in Lynchburg, VA serving the greater Virginia area including Hampton Roads, Richmond, Charlottesville and Roanoke.